How Does Divine Herbal Hair Oil Work?
It's an ancient secret...
Recent studies and research in the west have only just started to uncover what has been known in the Far East for millennia. Plant oils contain regenerative compounds that can slow down and even reverse hair loss

Have you ever wondered why in some countries people have great hair, even in old age?

The answer is surprisingly straightforward...
Centuries before modern hair loss medications were invented, men and women throughout the world were using certain oils to nourish and feed their hair, and many continue that tradition even to this day
Six of those oils: Hemp Seed oil, Castor Seed oil, Jojoba oil, Rosemary oil, Cedarwood oil and Peppermint oil have recently started to gain popularity in the west as an alternative to Minoxidil and other topical hair loss products
What if these oils were combined?

Each of these 6 oils has been proven effective in its own right
But when all 6 are combined together, that efficacy increases six-fold
And when combined with 15 other regenerative oils + 10 botanical extracts...
...The results are unparalleled
It's here

For the first time, the potency of dozens of plant oils & extracts from countries across the world, have been combined to create a powerful synergy: Divine Herbal Hair Oil – the UK's leading natural hair loss solution for over 10 years
---
How?
Plant oils contain nutrients and unique compounds that have numerous healing, repairing and other beneficial properties, and have been well-documented in aromatherapy, skincare and even medicine. Peppermint oil, for example, which is one of the leading ingredients in Divine Herbal Hair Oil and an effective antimicrobial agent and anti-inflammatory, can reduce hair follicle miniaturization. It can also help clear scalp build-up, including DHT – the main contributor to male pattern hair loss, when used at a specific dilution
Each bottle of Hair Oil contains:
8 carrier oils. A carrier oil is a vegetable oil derived from the fatty portion of a plant, usually from the seeds, kernels or the nuts
followed by:
13 essential oils. Essential oils consist of a complicated combination of naturally occurring chemicals which the plant itself produces through photosynthesis
and lastly reinforced by:
10 high-potency botanical extracts. These are substances with specific nutritive qualities that are removed from the tissue of a plant
Finally…
It's not just the ingredients alone that deliver the results. It's the careful blending process which ensures the precise ratio of ingredients are present to work synergistically with one another
Together, these ingredients when massaged into the scalp, help to 'feed' the follicles, as well as balance the scalp, creating the healthiest environment possible for the regeneration of hair follicles and thicker, healthier hair growth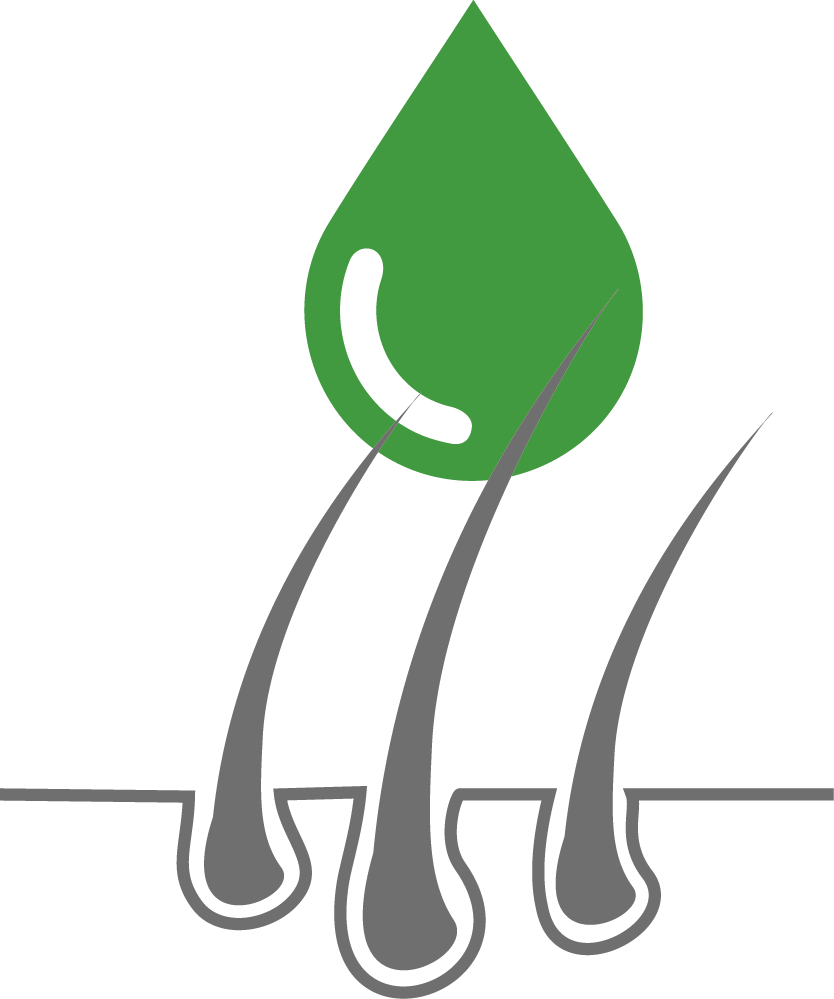 Results
2-6 weeks: Reduced hair fall along with greatly improved scalp health
6-12 weeks: A continued reduction in hair shedding, scalp is noticeably healthier. For some, the first signs of hair regrowth may be noticeable
12-24 weeks: Many people will begin to notice hair regrowth and thickening of existing hair, along with greatly improved hair and scalp health
24 weeks + Continued hair growth. By this stage, usage can be brought down to just once per week to help maintain scalp and hair health
Nature Vs Lab
Divine Herbal Hair Oil
No colours

Paraben free

Preservative free

100% chemical & artificial ingredient-free

Zero side-effects as 100% natural

Fragrance-free

Pure botanical extracts used safely for thousands of years
Chemical-based hair growth formula's*
Colours
Parabens
Preservatives
Chemicals, aswell & artificial ingredients
Potential side-effects in some individuals
Artificial fragrances
Lab-made chemical formulations
* based on a sample of ingredient labels from some of the leading hair growth products on the market
Want to find out more? Click on 'Hair oil' below...